Do you ever wish you could do more than just an average site visit when you're planning an event? We get to see a general view of the meeting space on an hour-long site visit, and maybe even some guest rooms, but every event planner really cares about the customer service and the guest experience. These are two critical components of every event and while it's not always feasible for busy planners, I actually had the recent opportunity to spend two days at the Newark Liberty International Airport Marriott to see their event space and guest rooms in action as a part of their #MeetingsImagined campaign.
I'm from New York and we often work with clients who dread hosting an event "that far" outside of New York City, but my honest experience at the Newark Liberty International Airport Marriott was that it's a hotel and meeting space well worth the location – a mere 17 miles from Manhattan.
First of all, as a tech geek, I was pleased to find that the hotel was totally renovated recently and includes beautiful meeting and guest rooms with up-to-date technology and a much more modern feel. I hate planning events in dated spaces so this was a warm welcome. The guest rooms are all sound proof (always appreciated that close to an airport) and the meeting space is the largest in that market at total 27,000 square feet. As someone so obsessed with event experience, I was pleased to find really helpful staff throughout the space (and no, they did not know I was attending to view the space) and an events team that is really thinking outside of the box. For one of the events I attended, they even had a cupcake truck!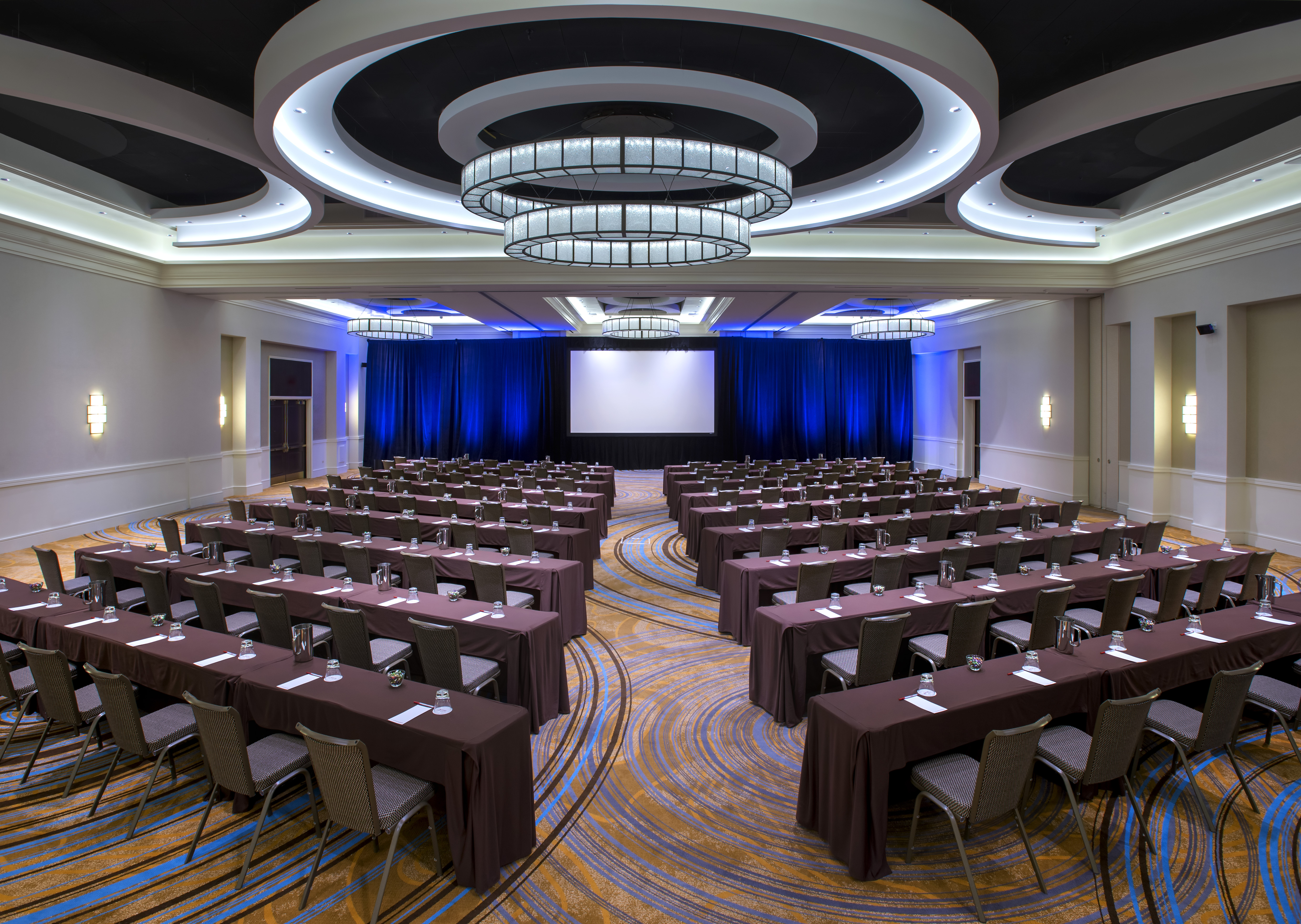 If you're hosting an event in the area, I strongly recommend checking out the Newark Liberty International Airport Marriott. It's super close to local attractions like the Prudential Center and NJPAC, and has a transportation hub nearby in Newark Penn Station with light rails, Path Trains, trains & buses.
In summary,
THE AWESOME: This meeting space is new and modern – you're not getting your run-of-the-mill experience because you have event managers and venue staff that are willing to think outside the box to create a great event.
THINGS TO NOTE: I would have loved to see more natural light in the meeting rooms. Also, I would have loved to see a Starbucks in the lobby, but I guess that's just my personal preference – haha!
MY VERDICT: Overall, a great event space and worth considering if you're hosting a meeting in the area. I especially liked the guest rooms so I'd recommend this space even more if your guests will be staying overnight.
To see more of my experience, check out this video from the #MeetingsImagined campaign:

FOR MORE INFORMATION REGARDING MARRIOTT'S EXTENSIVE RENOVATIONS, VISIT:
http://bit.ly/LKENewarkMarriottVideo
This is a sponsored post – I received compensation in exchange for writing this review.  Although this post is sponsored, all opinions are my own.